109. Family... close and extended.
11o. Family who come to visit for Christmas.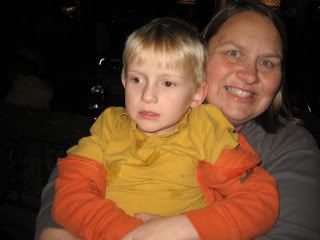 111. For trips to Disneyland with family.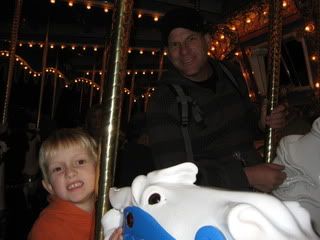 112. The Knights on King Arthur's Carousel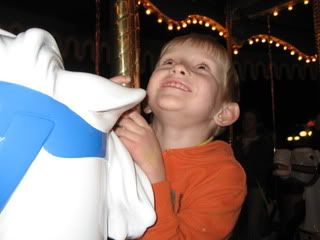 113. For boys who want to figure out how it works.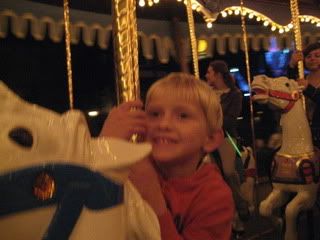 114. For those moments when I'm able to capture his joy.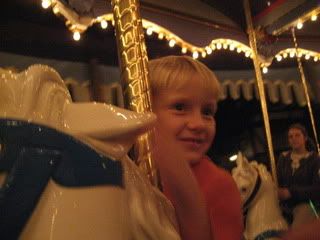 115. When Grom lets me get a good picture.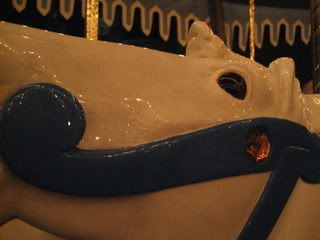 116. For trusty white steeds that don't need to be fed and watered and mucked.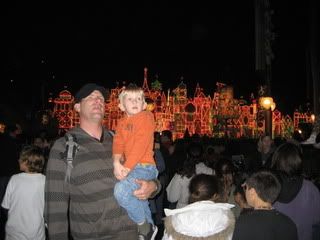 117. The beautiful and elaborate decorations for Christmastime. Nobody decorates like Disney.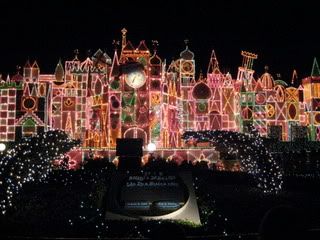 118. For the million pink, green and especially orange lights that adorn "It's a Small World".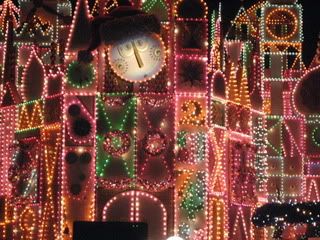 119. For memories from childhood. I've always loved that smiling face.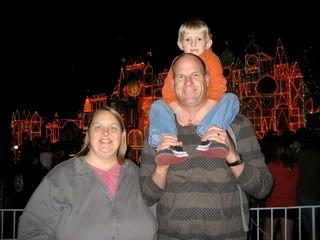 120. For an acceptable family portrait. Usually Grom goofs them up.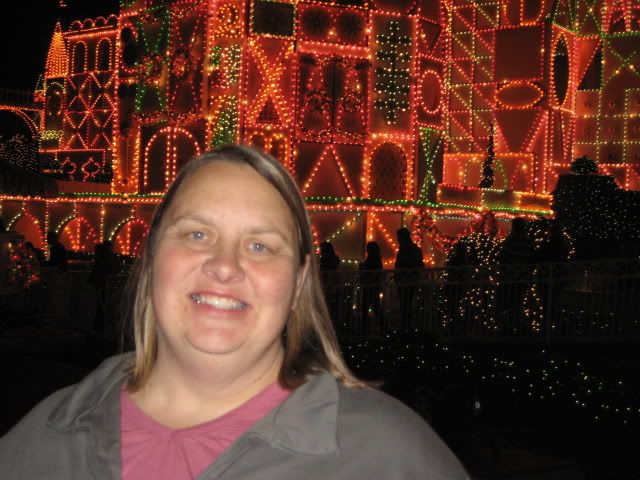 121. The happiest place on earth is happier because I stayed on my food plan. I felt so much better for having lost some weight.

122. dill pickles for sale near the Jungle Cruise.

123. The memory of Mama getting soaked as we flew down Splash Mountain.

124. Almost losing my voice from screaming on really fun rides.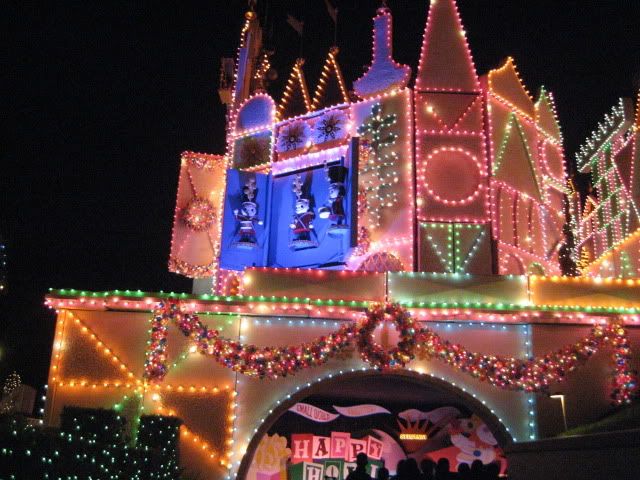 128. Sunday dinners with family.

129. Lace tablecloths and candles.

130. Gigi's special dishes and Mom's sterling silver.

131. Special salad just for me.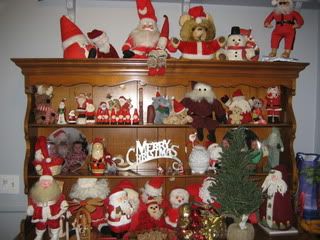 133. My mom's silly Santa collection.
134. Santa Bob (my dad) who loves to dress up for the kids.
135. For Grom, who when he's asked tells people he doesn't believe in Santa, but he believes in Jesus.