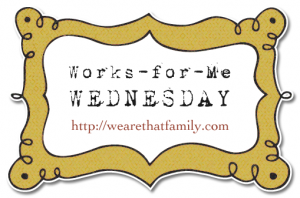 Meet my new toothbrush. It's a Radius.
I bought one for Grom because they were on sale. It has been the best toothbrush for brushing his teeth. The head on the kids brush is big with soft bristles. When I brush, I really feel like I'm getting every facet of every tooth. It's ergonomically designed so it's easy to hold and keeps the bristles at a good angle for cleaning his gumline.
I liked it so much for him, that I bought one for me. It wasn't the deal that Grom's was, but when I was opening the package I noticed that it claims a 9 month brush life with proper care. When I average the cost over nine months... what a deal!
My teeth feel super clean when I'm done brushing. It's comfortable and the big head and handle design is fun.
If you're looking for a new toothbrush... check this one out. Works for me!
See what works for 100s of other women at
We are THAT Family
.