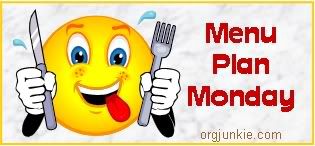 Monday
~Marvelous Monday~
Mediterranean Pasta with Chicken
salad
garlic bread
strawberries
Tuesday
~T-Ball Practice~
Chicken with Lemon & Artichoke
rice
zucchini
Wednesday
~Everybody Pitch-In 4 Dinner~
~Kids Club / Bible Study~
Chicken & Dumplings
grapes
Thursday
~T-Ball Practice - Picture Day~
BBQ Shrimp
rice
green beans
Friday
~Dream Dinners Session~
~Care Team Meeting~
Refrigerator Buffet
-the leftovers go-
Saturday
~Birthday Party~
???
Sunday
~Birthday Party~
~Birthday Party~
take fruit
~Family Dinner~
my parents cook
Need some ideas for dinner? Check out all the menus posted at Organizing Junkie's Menu Plan Monday.
By the way... want a $50 gift card?
Krista
is giving a
CSN
card away this week. That the group of stores that sponsored my recent giveaway. They have lots of great stuff. Go sign up. If I don't win, I hope you do.