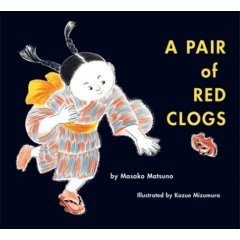 Our trip around the world continues to Japan.
Chie and the Sports Day by Masako Matsuno
Taro and the Bamboo Shoot by Masako Matsuno
Little Oh by Laura Krauss Melmed
Momotaro, the Peach Boy by Linda Shute
The Magic Fan by Keith Baker
Old Japan by Andrew Haslam
Suki's Kimono by Chieri Uegkai
We hit some sort of a wall this week. Grom became uncooperative. He didn't want to do much of what I planned and of course he had a better plan. After Tuesday reading the book and the additional books were about all we accomplished. But I don't give up... we finished up the next week instead of taking a week off of school for VBS. That'll teach Grom to give me a hard time.
Here's our lapbook.